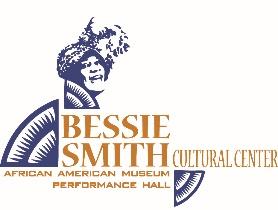 CHATTANOOGA, TN (June 21, 2022) On June 25, 2022, the Bessie Smith Cultural Center will open Phase II of the New Museum Vision in the Vilma Fields Atrium. The new exhibit titled "Chattanooga's Black Soundtrack" was created to preserve and celebrate the central role African Americans play in creating America's music. The professionally curated collection will share the story of Chattanooga African American entertainers by integrating history and interactive technology. Not only does the exhibit feature well-known Chattanoogan's such as Usher, Kane Brown, the Impressions, and Montego Glover, but it also highlights those entertainers who performed in the night clubs on the Big Nine and notable musicians such as Booker Scruggs, Deacon Bluz, and many others.
In exploring how the intermingling of musical and cultural traditions, styles, and beliefs, brought forth new modes of American musical expression, the exhibition expands the definition of African American music to include African American music-makers of all genres and styles.
More importantly, in a land where racism and oppression existed as a continuing battle to be fought against and won, it shows how African American music provided a voice for liberty, justice and social change. Visitors will be able to appreciate African American music as a vibrant living art form that has been a vehicle of cultural survival and creative expression.
The museum will open on June 25 at 10:00 am with a ribbon cutting ceremony. Visitors will be able to tour the museum until 5:00 pm. Museum admission is free on this day and there will be food trucks and music on the lawn of the Bessie Smith Cultural Center. Uncle Larry's, Fūd Vybez, and Sugar, Spice, & Everything Ice food trucks will be selling great food and cool treats throughout the day.
This exhibit was made possible by museum partners, Benwood Foundation, Lyndhurst Foundation, Chattanooga Tourism Company, Coca Cola, Tennessee Arts Commission, Kazee, and the City of Chattanooga.
For Additional Information contact:
Paula Wilkes, Bessie Smith Cultural Center (423) 266-8658