By Shawn Ryan
For Stacy Lightfoot, Juneteenth has multiple levels of meaning, not just for herself but for the United States as a whole.
"I think it brings more light to the entire country about the importance of what emancipation is and what freedom is and what independence is," said Lightfoot, vice chancellor for diversity and engagement at the University of Tennessee at Chattanooga.
Celebrated on June 19, Juneteenth is a national holiday to commemorate the emancipation of enslaved blacks in the United States. While the Emancipation Proclamation freed slaves in Confederate states in 1863, it was not until more than two years later that many enslaved Black people in Texas were told that the order had freed them.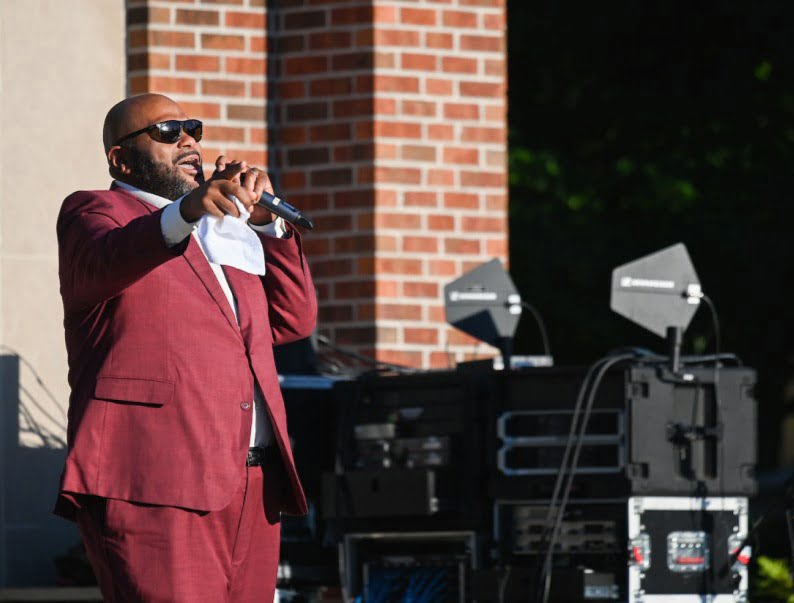 On Sunday night, Lightfoot and several hundred people gathered on Chamberlain Field at UTC to celebrate Juneteenth. A collaboration between UTC and the Chattanooga Festival of Black Arts & Ideas, it featured a concert by Ruben Studdard–the 2003 winner of "American Idol" who will become a UTC faculty member starting in the fall semester.
It also was announced that the 700 block of Vine Street on the UTC campus will be renamed Dr. Roland Carter Street to honor the longtime UTC professor and internationally renowned musician.
Carter's arrangement of "Lift Every Voice and Sing"–known as the Black National Anthem–was sung as part of Sunday's celebration at UTC.
Carter stood alongside Lightfoot and Studdard on Chamberlain Field when the announcement was made.
"Dr. Carter, we are better for having your wisdom, your talent," Lightfoot said.
The Juneteenth commemoration officially began with Lightfoot reading the Emancipation Proclamation. It's a long document, she said, "but slavery was longer."
During his hourlong concert, Studdard noted that, when he returned to perform on "American Idol" in May, most of this year's contestants were in their mid-to-late teens.
"I was 24 when I won," he said. "I felt like a grandfather."