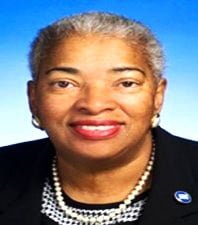 The Howard School will always hold a special place in the heart of JoAnne Favors, former member of the Tennessee House of Representatives for the 28th District in Hamilton County. She was a graduate of The Howard High School Class of 1960.
"The Howard School Class of 1960 is a very special and historic one indeed, for we started the Civil Rights Movement in Chattanooga, Tennessee," Favors said.
Today, inside The Howard School hallways at 2500 Market St., class photos can be seen hanging that date back to 1927 through the 1980s, which show black students–even after segregation ended.
Favors talked about the struggle black students went through just to be educated. Even though almost 100 years had passed since the end of the divisive Civil War, black people had to deal with Jim Crow Laws, which they detested.
During this time, there was not a single black university in Chattanooga, and many students found that disheartening, she said.
"We were constantly discouraged by the lack of job opportunities for people who looked like us," Favors noted.
In 1960, students decided it was time to take action. On Feb. 19, three students–Robert Taylor, Robert Winston, and Andrew Smith–led a sit-in at McClellan's segregated lunch counter at 713 North Market St. in Chattanooga. Thirty local black high school students eventually came to protest and express their dissatisfaction for how they were treated.
The walls of segregation slowly started to crumble away from those students wanting to make a change. To honor this day, Favors said there is a mural in the front lobby of The Howard School that depicts Howard students sitting in the segregated lunch counters at the sit-in.
The importance of the piece can make it quite emotional for viewers who know its history, she said.
The Howard School was the first free public school established in Hamilton County, making it a main source of pride in Chattanooga's black community.
It was founded in 1865 by the Rev. E. O. Tade, a black Congregational minister who served as Hamilton County's first Superintendent of Education. Later, the school was named after Gen. O. O. Howard, the commissioner of the Freedmen's Bureau, an act established to help freed African Americans and refugees.
The school was first incorporated into Chattanooga Public Schools in 1873, and was moved to its current location on South Market Street. The school later became a part of the Hamilton County School system in 1997.
Today, The Howard School is known as a culturally inclusive community, with a growing Hispanic population attending the school. However, for years Howard was the only school black students were allowed to attend. Favors is a motivational speaker and member of Gamma Theta Sigma Chapter of Sigma Gamma Rho Sorority, Inc.