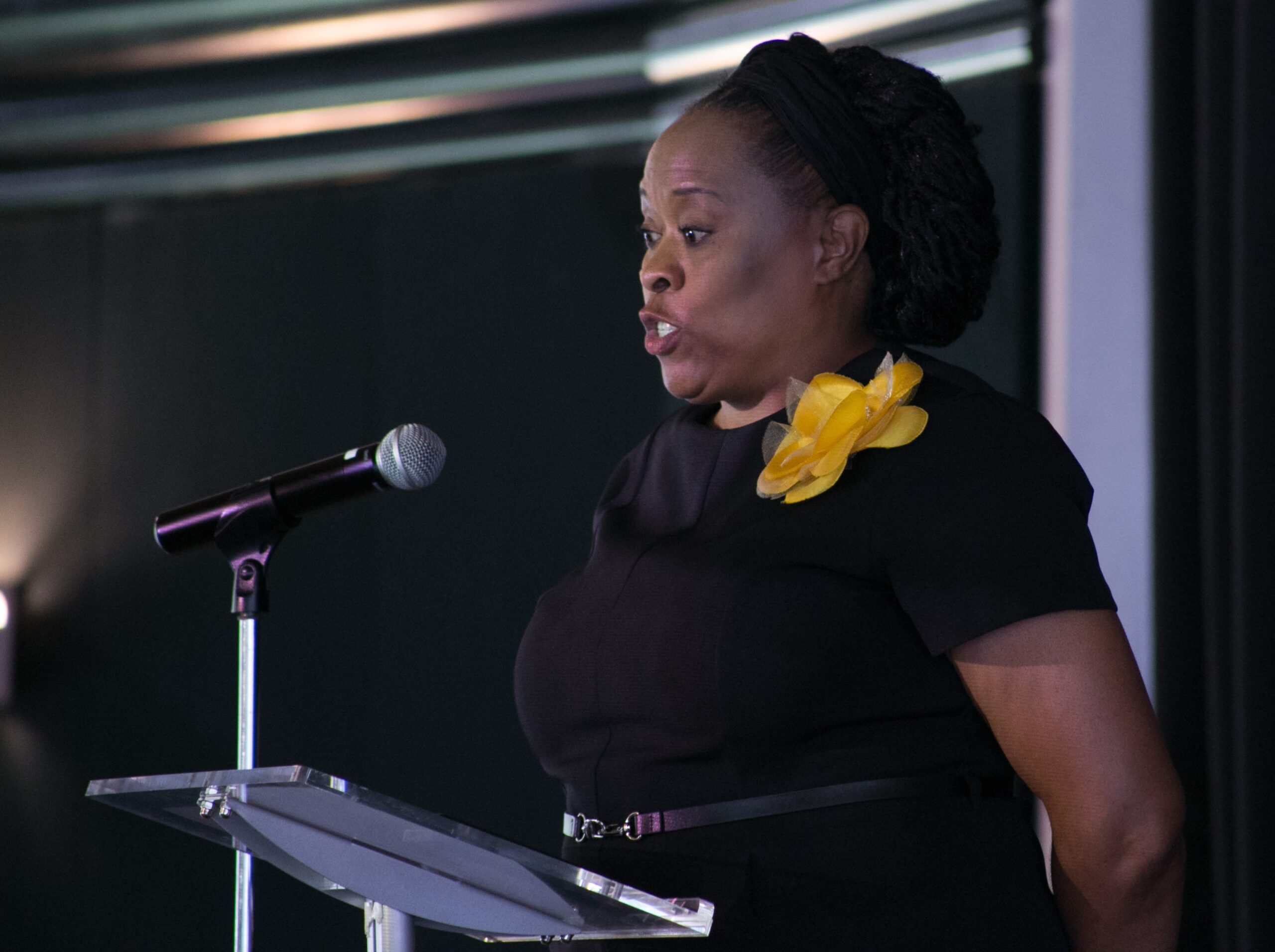 By Camm Ashford 
Eight graduates last Monday walked across the stage at the Bessie Smith Cultural Center after completing a nine-week Economic Mobility Program for Advancement and Career Training (EMPACT) class this summer.
This was the third cohort to graduate the IT-focused program, but the first cohort to graduate with a 100 percent graduation rate.
The students graduating were: Hannah Boleman, Jennifer Barber, Keirah Fletcher, Candice Moss, De'Andria Nelson, Andrea Shadrick, Tanika Slaughter and Alex Stallion.
"Students, you were given this opportunity so that you can get a jump start to a chance of a lifetime," EMPACT Program Coordinator Charolette Brand told the graduates. "What you do with it is up to you. Taking this step not only opens up doors of opportunity for you, but it changes the poverty trajectory for every generation after you."
Brand added, "Your children are looking and they are taking cues from you. Make your mark and make it well. You are writing your life story. This is not a period, you are living in the comma of the middle chapter. How it ends is up to you. Write it well. We believe in you. Keep making us proud. We are here for you always."
The first EMPACT cohort launched on Oct. 21 of last year as a pilot project with 10 participants from the College Hill Courts community.
The Google information technology certification course offers one-on-one training in computer software and maintenance–as well as a $4,500 stipend, Chromebook laptops, transportation assistance and child care–to help lower-income individuals improve their job skills, putting them on a path towards a livable wage in the tech field.
Students wanting to go even further with their skill development can use the 12 college credit hours from the program to pursue additional training at Chattanooga State Community College or other Tennessee schools.
Beyond the IT training, the program also offers a series of soft skills, like resume building, interview prep and financial planning.
EMPACT is a partnership with the Skill-up Program at Chattanooga State, and the Tech Goes Home program sponsored by the Enterprise Center.
The program is funded with CARES Act allocations for the Community Services Block Grant program. The city worked with Chattanooga State, The Enterprise Center, the Chattanooga Area Chamber of Commerce and the American Jobs Center.
To sign up for a future EMPACT cohort, and to find out if you qualify, call program coordinator Charolette Brand at 423-643-6452. You can also email her at cybrand@chattanooga.gov.