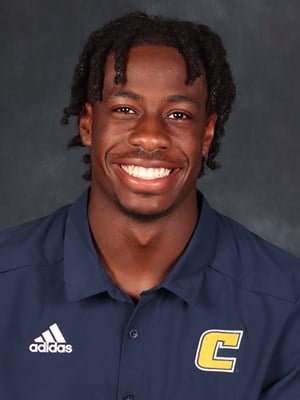 The 9th-ranked University of Tennessee at Chattanooga Mocs had superlative Septembers on both sides of the ball. However, one player stood out in the eyes of the Southern Conference, with sophomore Reuben Lowery III receiving September Defensive Player of the Month (DPOTM) honors.
Lowery certainly impressed making the first starts of his career. He was among the team leaders in tackles, but other impacts really put his numbers in all caps.
The slot safety ranked second in the league in tackles for loss. To further put this in perspective, he slotted between teammates Jay Person (6.0) and Devonnsha Maxwell (5.0) with 5.5 over the opening four weeks.
There was also the pick 6 in the opening win over Wofford. The 45-yard return was the longest by a Moc in a SoCon game since Wes Dothard rumbled 70 yards at Samford in 2013. The honor marks back-to-back Septembers with the Mocs claiming DPOTM with Lowery joining linebacker Ty Boeck.
The 5'9, 192 lb. Lowery is a native of Powder Springs, Ga. The Mocs are home for two weeks straight after taking a break this week. They welcome Virginia Military Institute to Finley Stadium on Oct. 15, before Mercer a week later. Both game times are 1:30 p.m.