Sammy Seamster Jr., a former standout football player at Ooltewah High School and in the NFL, has been named the new head football coach at Brainerd High School. Seamster, who has been serving as the defensive backs coach for the Panthers, takes over for Martels Carter, who resigned last week due to health concerns.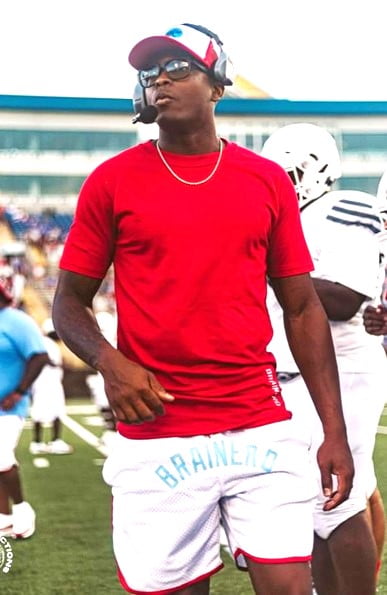 Carter was entering his second season as coach of the Panthers with a 5-6 record and a return to the Class 3A playoffs last year.
"In the short amount of time he was the coach, he and his staff created opportunities for kids to get into college, and we appreciate all his hard work," Brainerd Athletic Director Levar Brown said of Carter.
Seamster, who works as a senior fireman for the city of Chattanooga, played defensive back for the Dallas Cowboys, New Orleans Saints, Buffalo Bills, Jacksonville Jaguars and Miami Dolphins during his NFL career. He is a graduate of Middle Tennessee State University.
"I'm very excited for the opportunity," Seamster said. "I always thought I would work my way up and get the chance to be a head coach one day, but it's happened faster than I expected. I hope the community will get behind us and be supportive."
The Panthers return 17 starters from last season–seven on offense and all but one on defense–and are expected to be one of the top teams in their region. Seamster said he plans to keep the same offensive and defensive systems in place.
"I think it will help the kids to have a familiar face overseeing things," Seamster said. "Obviously, they will have a new guy as their head coach, but everything else will stay the same. It will be the same offensive and defensive system, so the kids shouldn't have to adjust to anything new."
The Panthers will take on The Howard School in their season opener on August 19 at 5 p.m.