By Camm Ashford
Mayor Tim Kelly last Wednesday welcomed members of the 2022-2003 Chattanooga Youth Council.
"As representatives of our city's youth, these bright students will spend the school year working alongside my team toward our shared vision of One Chattanooga," Mayor Kelly said.
The 2022-2023 Mayor's Youth Council is composed of 25 students, from 16 different schools, both public and private. All members are either juniors or seniors in high school and were selected following a competitive application process. 
The 16 schools represented this year include: Baylor School, Boyd Buchanan School, Brainerd High, Central High, Chattanooga Girls Leadership Academy, Chattanooga High Center for Creative Arts, Chattanooga School for the Arts & Sciences, East Hamilton High, Girls Preparatory School, Hixson High, Lookout Valley Middle/High, McCallie School, Notre Dame High School, STEM School Chattanooga, The Howard School and Tyner Academy.
Chloie-Brooklyn, a senior at STEM School Chattanooga, joined the Mayor's Youth Council "because I wanted to make a positive change in my community. I also wanted to show the youth that their voices matter and they have the opportunity to make change."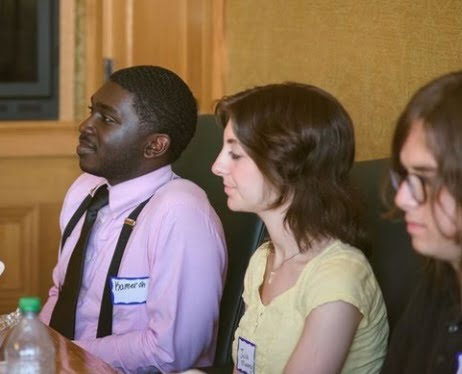 The Mayor's Youth Council was created in 2015, as a pathway for high school students in the Chattanooga area to get involved in local government. Through the council, area high school students share their ideas and their concerns about issues young people face today. From advising the mayor on key priorities to acting as a liaison between the school hall and City Hall, the Mayor's Youth Council works together to give a voice to young people across our community.
Vickie, a senior at the Chattanooga School for the Arts & Sciences, chose to join the council for a second year because, "Being part of a council that promotes the voices of youth is extremely important to me. I want to speak my voice and advocate for what I care about."