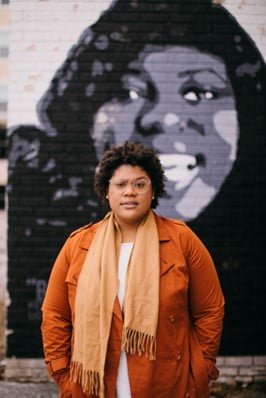 By Marie R. Mott, Civil Rights Activist
Where do we go from here?
Many believed I would not press the issue after the District 8 runoff, followed by a level of mayoral, council, and undue political influence to a degree we've never seen. Some highly uninformed people considered my outrage akin to me being a sore loser. What many did not understand until the questioning of Eric Atkins and Attorney Jerry Summers was a newly created problem that transcended me as a candidate and set forth precedence unimaginable.
Will the community ever choose its representatives again or those in power?
Will mayors down the line step in and publicly use city time and property as a platform to choose council members who will rubber stamp their agenda?
Should the community accept this self-centered behavior as the new standard?
The days following the election would be a whirlwind. I had only five days after the election to contest the results and have an attorney do so. This route didn't particularly appeal to me after being bounced between the Hamilton County Election Commission and the Hamilton County Clerk's Office.
If local politicians could use their influence in such an egregious manner, could I trust the courts at home to be fair and justice blind? I sought council and concluded the best route would be to send a formal complaint to the Secretary of State Tre Hargett's office. After months of following up, phone discussions, and interviews with community members who also were turned away at the polls, I was informed that my original assumptions about our politicians' decisions were correct.
The email correspondence I received explicitly states that under Tenn. Code Ann. § 2-19-208 and Tenn. Code Ann. § 2-19-201, a violation of the Little Hatch Act, is a Class C misdemeanor, which is enforceable by the District Attorney General. The Secretary of State can only investigate and enforce as far as the election commission.
Holding our elected officials accountable for breaking the law is now in the lap of Coty Wamp. For over a week, I have attempted to contact General Wamp and left messages, to which she has not replied. Her secretary has all but brushed off my follow-ups and made excuses for her.
This is unacceptable, considering the magnitude of this issue and the oath Attorney Wamp swore before assuming power. If no one is above the law, our elected officials are included. The threats to our democracy have never been more significant, and undo influence in elections or disruption to peaceful transfers of power seek to be the greatest unraveling of our republic. I am publicly requesting Attorney General Coty Wamp to accept the responsibility given to her by our Secretary of State's office to pursue this matter to the best of her ability. The political future of Chattanooga hangs in the balance.